These instructions apply to Apple iOS Devices (iPhone, iPad, iPod).  COM personal web certificates are set to expire periodically. In order to renew your COM personal certificate onto your iOS device, you first need to remove the existing personal certificate profile.
Step1: Navigate to Settings > General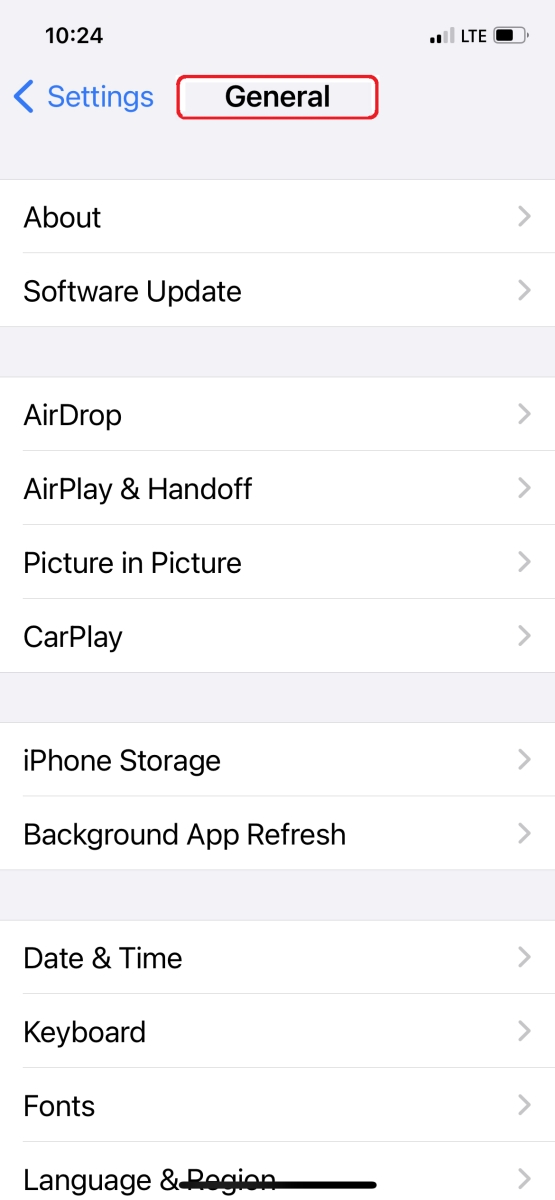 Step2: Scroll to select VPN & Device Management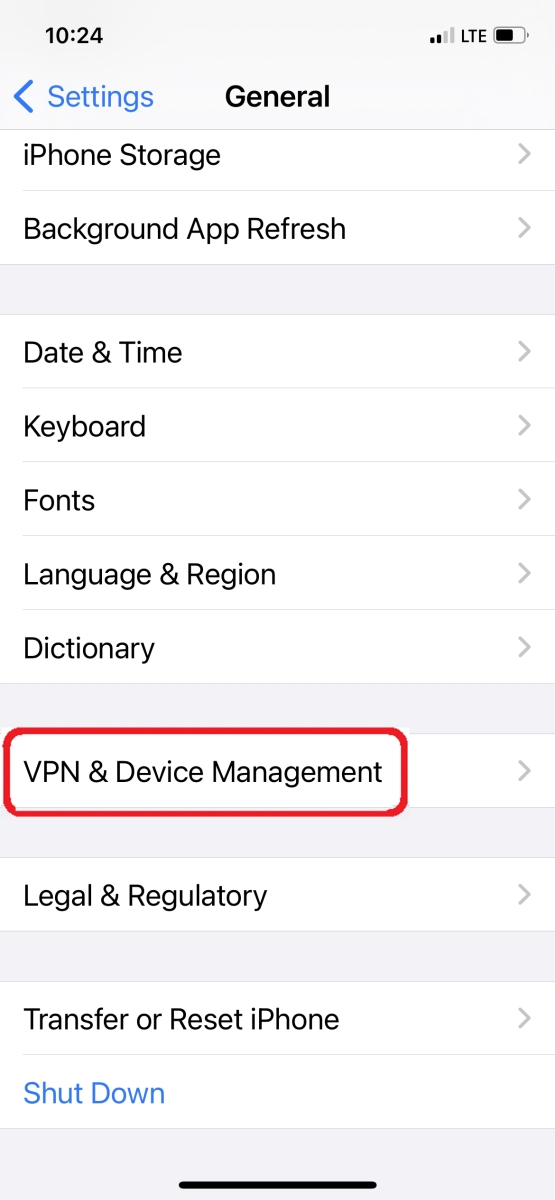 Step3: Select Configuration Profile
Scroll to the bottom of this list and select Configuration Profile: COM-Staff or COM-Student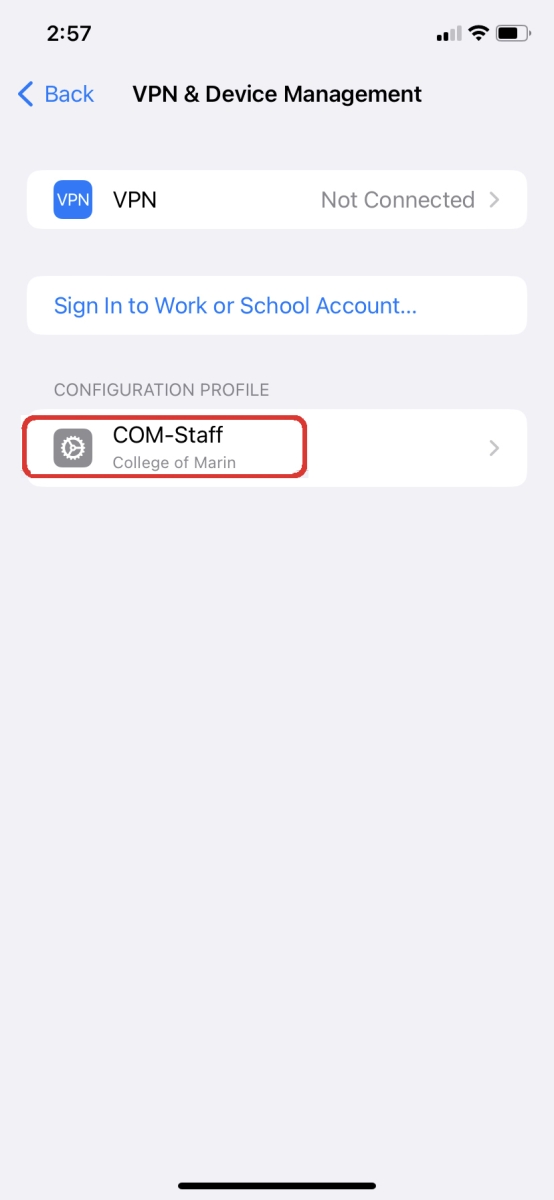 Step4: After selecting COM-Staff or COM-Student, under Profile:
 Click Remove profile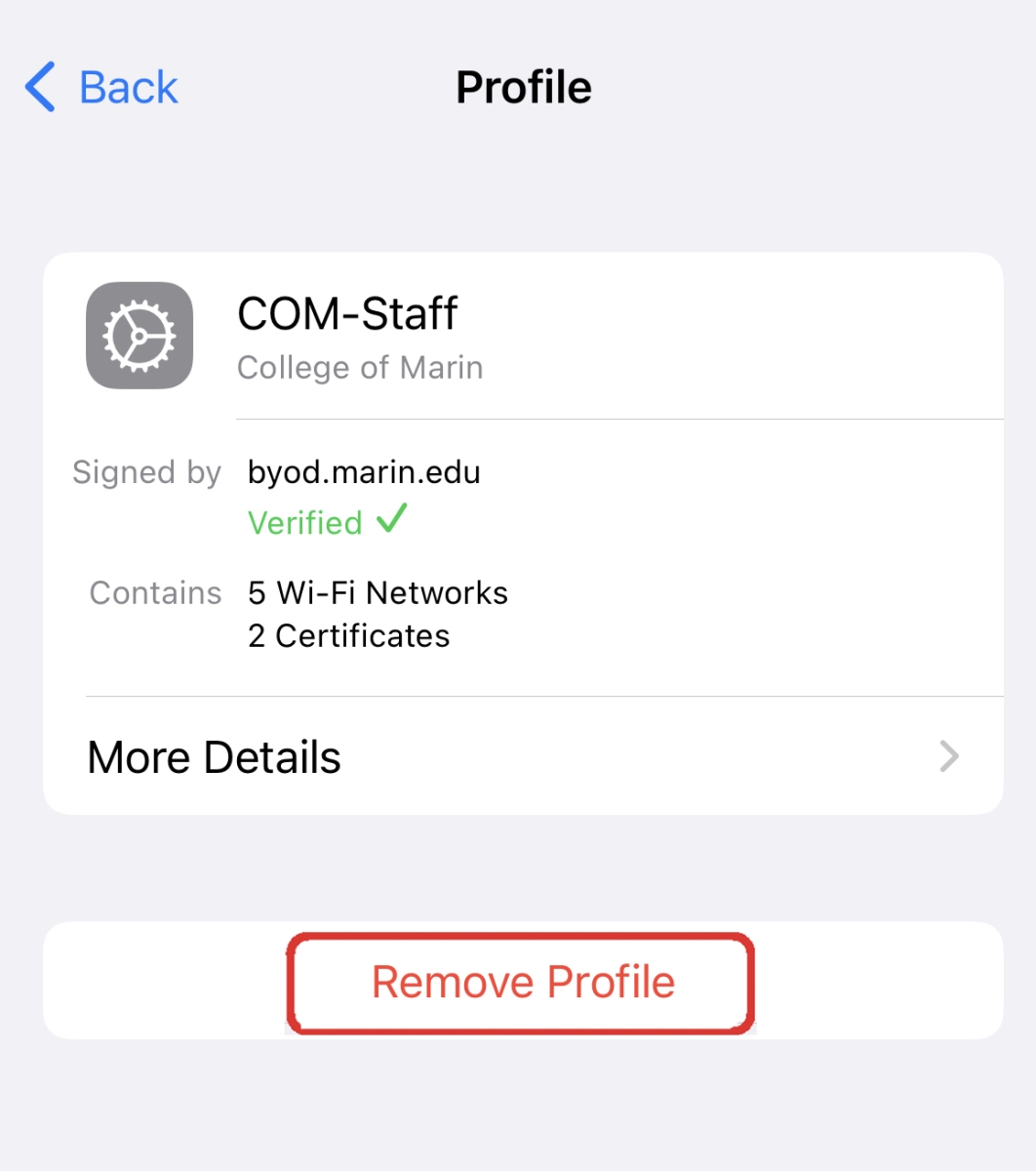 You may be prompted to enter your passcode.  A confirmation message explaining that deleting this profile will change settings on your device. Click Delete.
You have successfully removed/deleted your COM wifi certificate. If this process were part of a certificate renewal, follow this link for further instructions.